Solids
Rice Syrup Solids
Rice syrup solids are off-white to pale-colored, hygroscopic powders having similar properties to Maltodextrin or corn syrup solids.
it has a slightly sweet taste and are commonly used in dry mixes, breads, chewing gums, and candies to enhance the chewiness and inhibit crystallization.
it improves the mouth-feel with limited to no effect on the texture of the food or taste.
| Rice Syrup Solids | Color | Packaging | Conventional | Organic | Baby Food |
| --- | --- | --- | --- | --- | --- |
| Rice Syrup Solids 28 DE | White | 20 kg bags | | | |
| Rice Syrup Solids 42 DE | White | 20 kg bags | | | |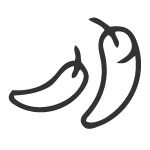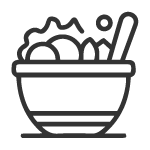 Available in multiple variants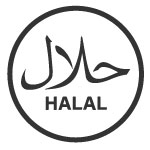 Rice Syrup Solids
Rice syrup solid is a granulated powder that has the texture as well as properties similar to corn sugar. Having a light pale color the finished product meets the international standards while also being kosher certified.
It contains numerous benefits as well as are used in several products. It is considered by a variety of customers due to it being a healthy sugar substitute as well.
What are rice syrup solids?
Rice syrup solids are derived from the enzymic process that is applied to rice starch. The result is an organic pale-colored powder that has a slightly rich and sweet taste similar to corn syrup.
The granulated powder is used in a number of products due to its being healthy as well as providing a great taste as well as texture. As organic rice syrup solids are mainly made from glucose, they provide a lot of health benefits. It prevents blood glucose as well as blood sugar from increasing. Organic brown Rice syrup solids also contribute to the sugar crystallization that helps in the binding process. The cryoprotectant agent makes sure that the human tissue to not damaged.
What are rice syrup solids used for?
Rice syrup solids are used in a lot of products. It is used in all kinds of energy drinks, medicines as well as spices. It also acts as a good product for desserts as well as other baked goods. Adding rice syrup solids to bread or candies enhances its flavor and adds to the chewiness. Added to this, rice syrup solid contributes to the crystallization of and binding of sugar. As It is a great cryoprotectant that controls the crystallization of ice. This results in keeping frozen foods fresh for more time.
In baked goods, rice syrup solids can be added as a moisture stabilizer as well as for texture. It can be added to replace egg white thus making the baked good vegan.
In candies, they are mainly added for the shine as well as for barrier coating.
Rice syrup solids, in frozen desserts like ice cream, are added to partially provide gum stabilizer replacement. It also helps with fat reduction while also improving the sweetness due to its mildly sweet taste.
It can also be added to eat to maximize solids. Along with this, it will also help with its texture and yield.
Rice syrup solid despite having a sweet flavor does not increase blood sugar levels like fructose which further contributes to a lot of added risks. it has fewer calories as well as being healthy does not alter the taste of any recipe and thus can be added freely.
Benefits of Rice syrup solids
Rice syrup solid provides a lot of benefits. It is clear about the benefits they provide to the products they are added to, however, these are the health benefits they provide.
Non-Allergen: Rice is a non-allergen which makes it less likely to cause any allergic reactions thus making it safer.
Vegan: They are 100% vegan as well as plant-based thus making them healthy and suitable for people looking for vegan options.
Easy to digest: Rice syrup solid does not contain fructose that is hard to digest thus making it easily digestible.
Final Words
Rice syrup solids having a slightly sweet flavor contributes to improving make the texture as well as the flavor of a product. Used in numerous products they provide a lot of health benefits too like maintaining blood sugar levels. The vegan and non-allergin factors make it a popular choice for people opting for a healthy lifestyle.